Paris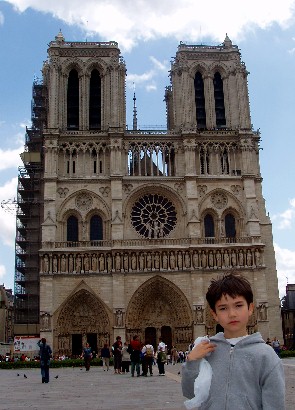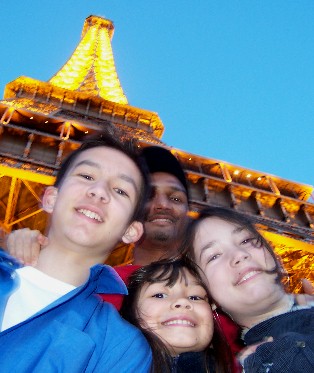 After our many weeks in the East, our brief stopover in Paris made us feel like we were back on familiar ground. Ed's nephew, Jake Wilner, joined us in Paris for the trip to Morocco and posed with the kids at the Eiffel Tower.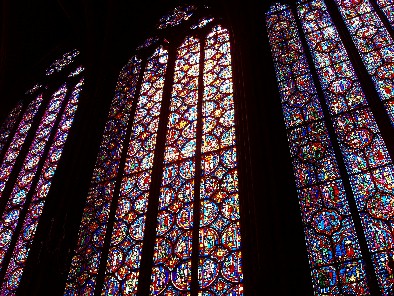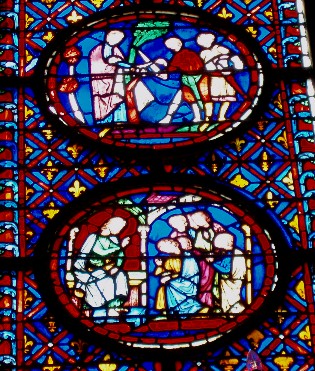 Beautiful stained glass panels at Ste. Chapelle, the oldest church in Paris.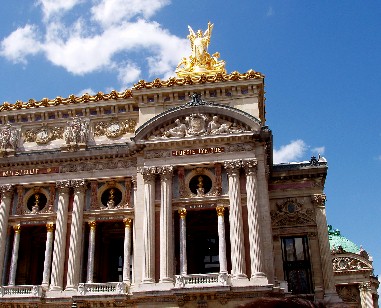 View of the Paris Opera House that we saw often since Valerie's and Sophie's favorite Vietnamese restaurant was across the street. Ed and Catherine were disappointed that with all the wonderful French food to be found, we were eating pho in Paris.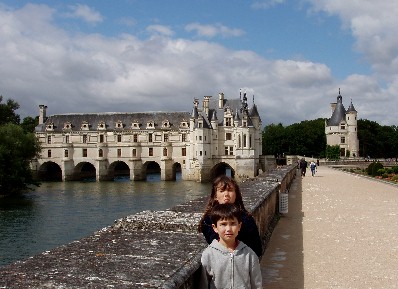 We took a day trip to Chenonceaux, the beautiful 16th century castle of French Queens in the Loire valley. The inducement for the children was a side trip to an aquarium in nearby Ambois. They have now seen aquariums in seven countries and never seem to tire of them.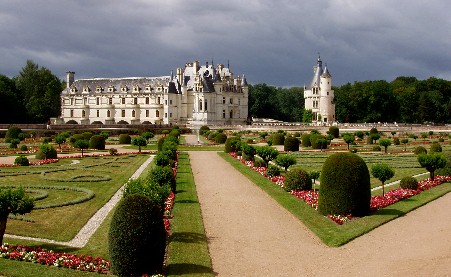 Although the day started out cloudy, occasional patches of sunlight allowed us to film and take pictures of the gardens.