Week 2: Hiroshima, Miyajima, Nishiki Market, and the Toei Uzumasa Cinema Village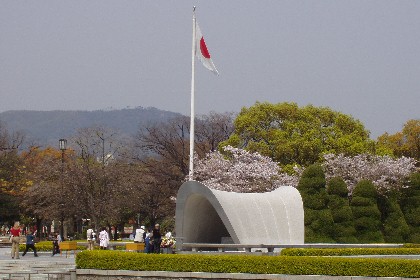 The Cenotaph at Hiroshima's Peace Park located at ground zero of the August 1945 explosion.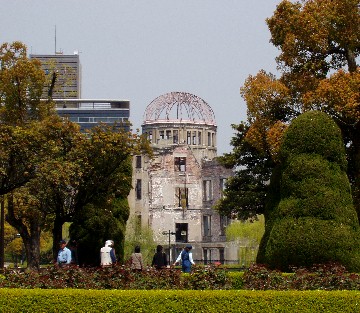 The Industrial Promotion Hall, now called the Genbaku Domu or Atomic Dome, was one of the only buildings to survive the blast.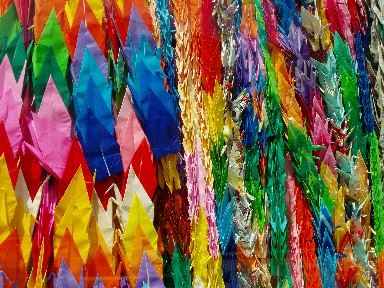 The brightly colored oragami crane has become a symbol for peace. Children from all over Japan fold paper cranes for this site that honors the memory of Sadako, an eleven year old girl that died of leukemia. According to Japanese legend, the gods grant the wish of any person that folds a thousand cranes. Sedako had attempted to do this but died after folding only 644 cranes.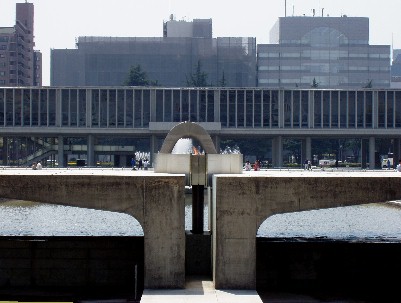 The Peace Flame looking south toward the Cenotaph and the Museum.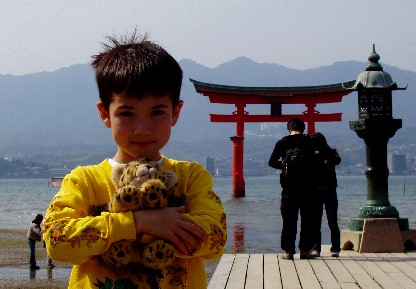 Alex on the island of Miyajima with the famous "floating" Torii gate in the background.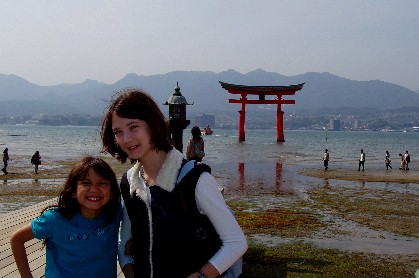 Sophie and Valerie at low tide.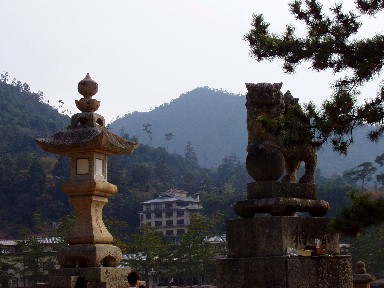 View of the island of Miyajima.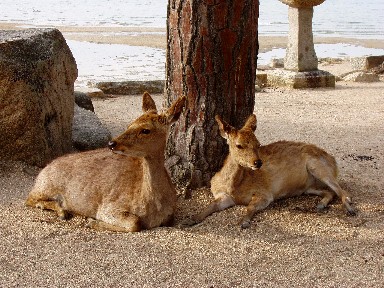 Deer now have the run of the island and will literally eat your lunch if you're not careful.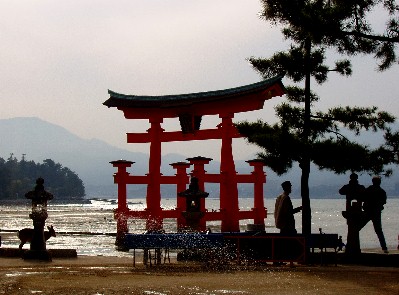 Late afternoon with Torii gate, deer and tourists.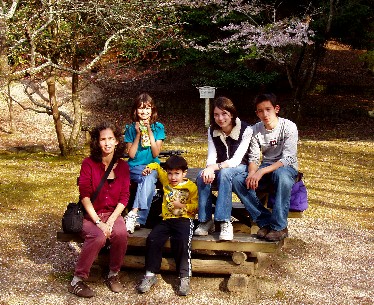 Family at a park that carried special memories for Catherine and Ed from our trip to Japan in 1984.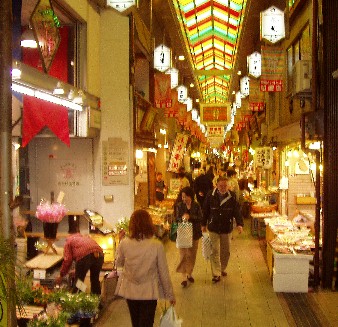 Nishiki Market in Kyoto (with Mari!)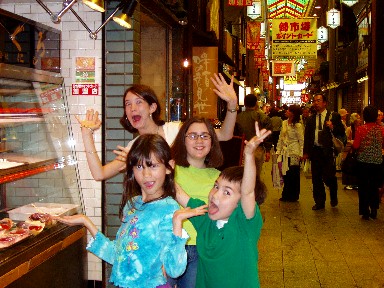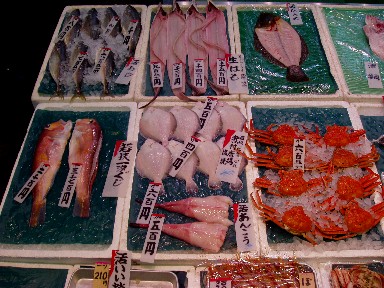 All the ingredients for a good Japanese meal can be found here.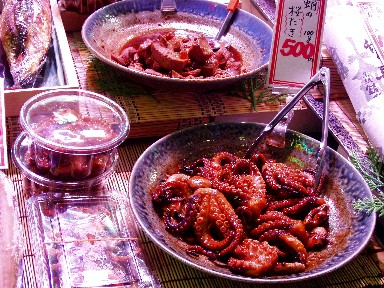 Catherine was especially taken with the smoked octopus!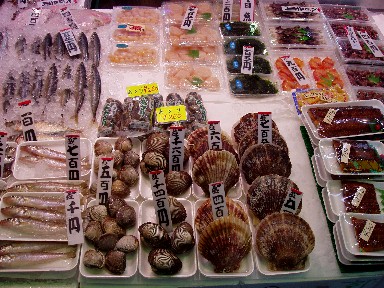 The shellfish didn't look bad either.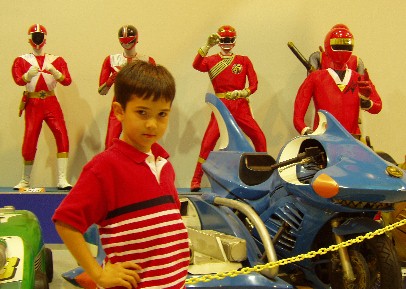 Our visit to the Toei Uzumasa Movie Village included a room full of past and present Power Rangers. Alex couldn't believe his eyes. It was too cool.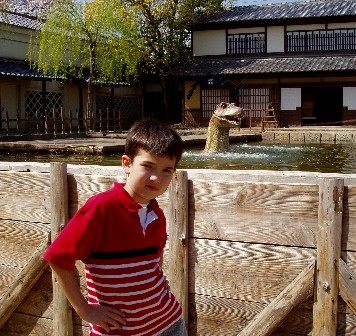 Alex strikes the same pose for every picture....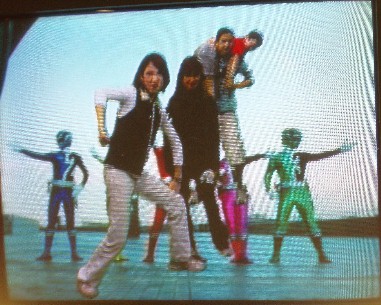 Except when he is being man-handled by James. Our home grown version of the Mod Squad.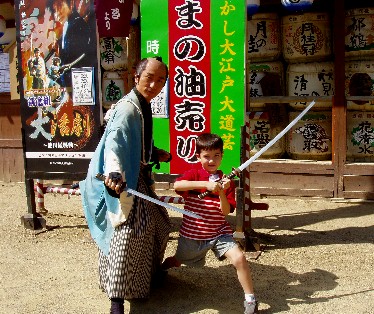 Samurai kindergardener!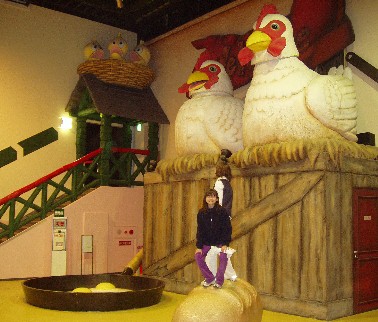 Why there were giant chickens in a Samurai Theme park is a mystery.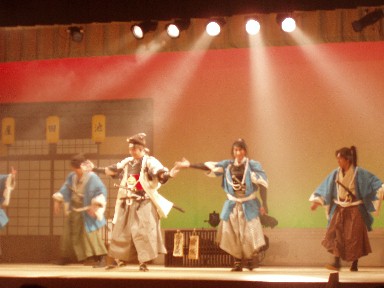 We got to see a brief Samurai / ninja stunt performance which was enjoyed by all.