Life in the Marrakech Medina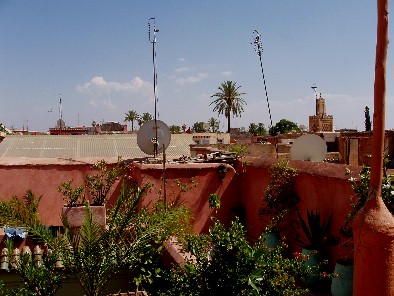 We stayed in the old traditional walled part of the city called the Medina. the house, or ryad, long ago belonged to a merchant but is now owned by an Englishman and rented out on occasion to tourists. We will give more details of Marrakech later but for now here are some views of our ryad.
The roof garden.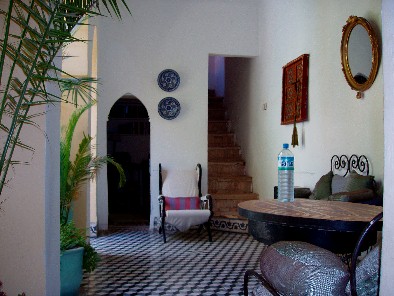 Second floor lounge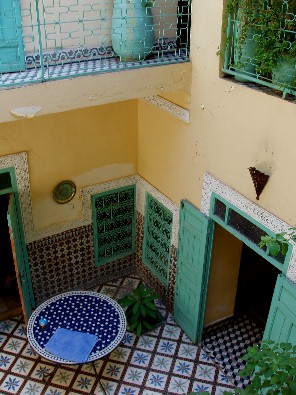 A view of the courtyard. The courtyard stays cool during the day since it is partially under the ground or street level and sheltered from the sun.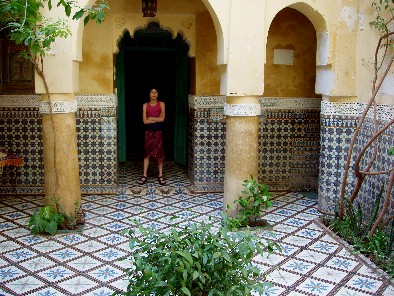 Valerie in hot weather dress in another view of the courtyard.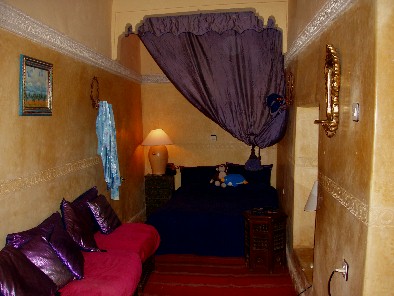 A ground floor (courtyard level) bedroom kept relatively cool by shade and massive stone walls.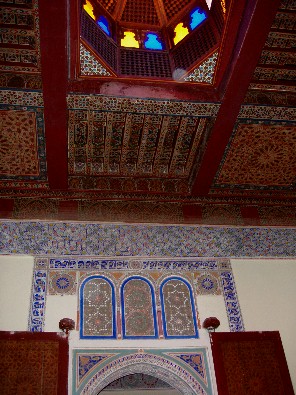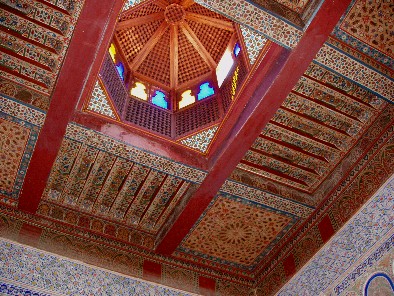 Beautifully detailed high Morrocan ceilings.