First Week in Cape Town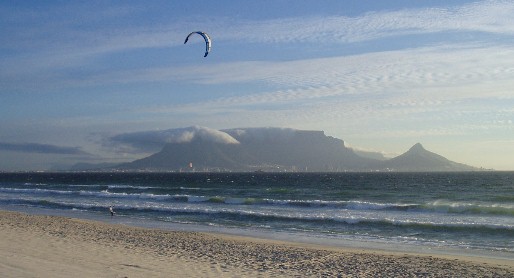 Kite Surfing at West Beach with Table Mountain and Cape Town in the distance.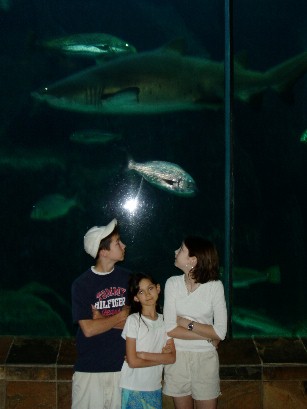 Viewing the sharks at the Cape Town Aquarium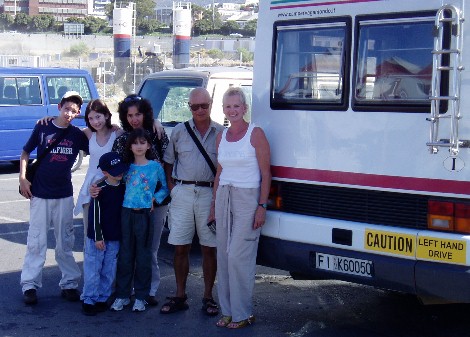 At the Aquarium we happened to park next to the RV of Elisabeth and Cesare Pastore. This wonderful couple from Italy and Germany has been driving this RV for six years around the world - from Europe to Asia, around Australia, and the entire length of the Western Hemisphere! They graciously hosted us for tea and snacks as they shared their journey with us.
The side of the Pastore's RV shows their routes. Check out their outstanding web site at www.campervagamondo.it - it makes ours pale in comparison!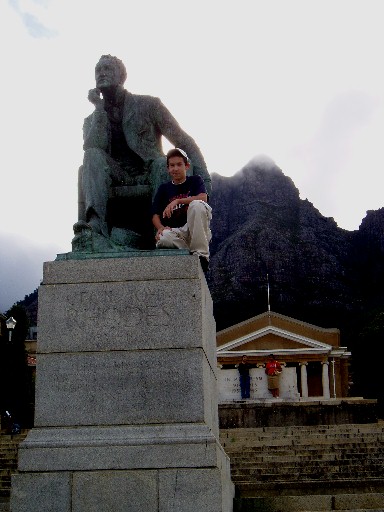 James at the statue of Cecil Rhodes at the University of Cape Town. James' Lakeside math class puts together excellent lists of things for James to see and do in each city and this was one of the the items.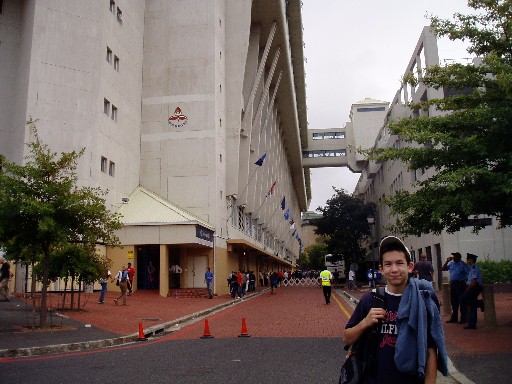 Another "assignment" - James at Newlands Stadium for the rugby match between the Cape Town "Stormers" and the "Highlanders" from New Zealand.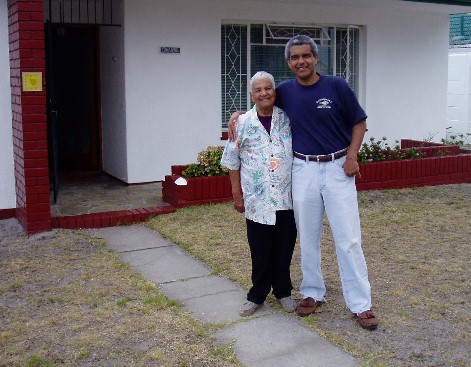 A dear friend of ours from graduate school, Peter Lamb, and his mother, Maggie, outside her home in Wetton, a Cape Town suburb. Peter grew up in this home and now lives in Florida. We were fortunate to attend Mrs. Lamb's 83rd birthday party!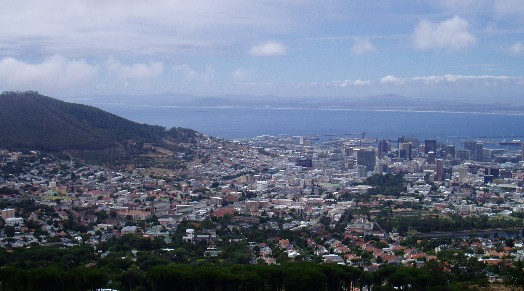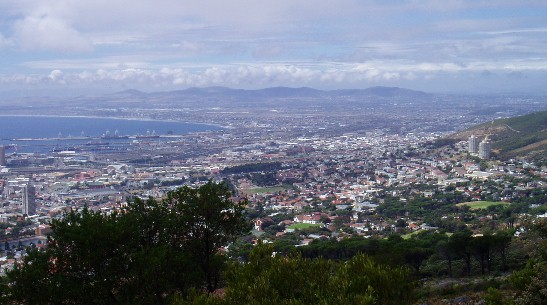 The view of Cape Town from the base of the Table Mountain cable car. Cape Town must have one of the most beautiful natural settings of any city in the world.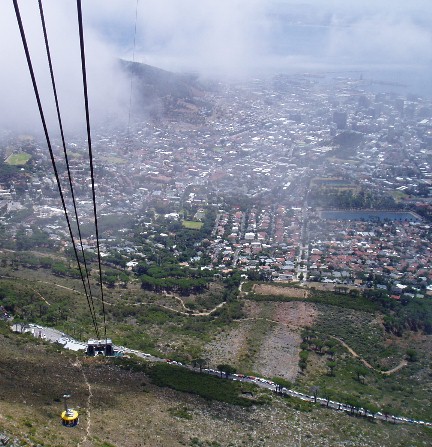 Cable car ascending Table Mountain.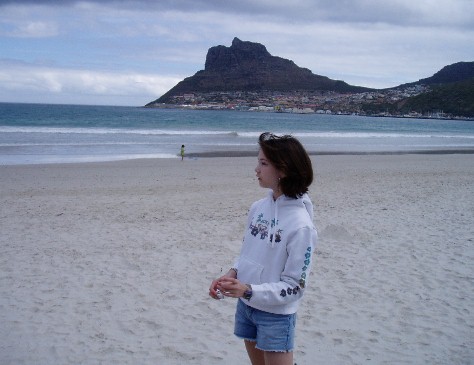 Sophie at Hout Bay.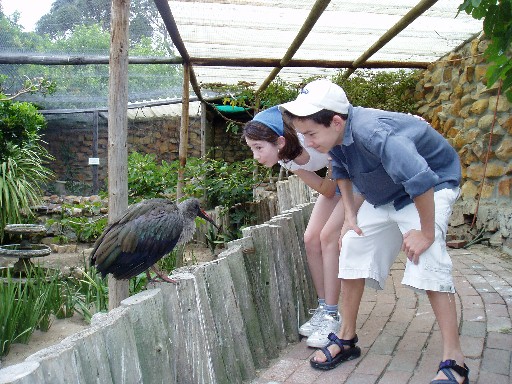 Sophie and James at
"World of Birds"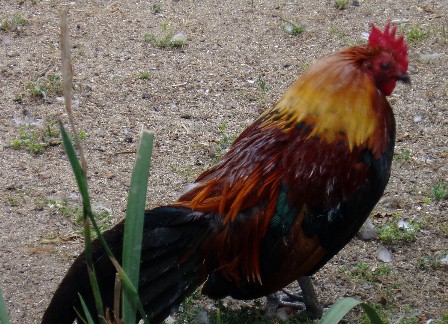 Also at "World of Birds", this exotic and rare bird was labeled as a "Red Jungle Fowl" from which all chickens are descended. Hmm...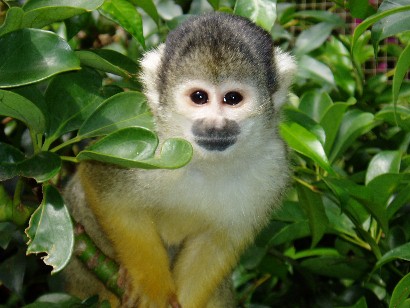 The "World of Birds" included this flightless species.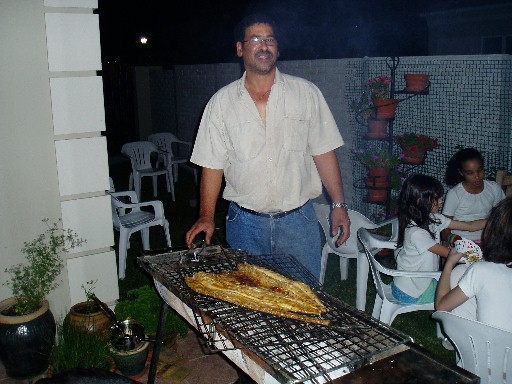 We had a lovely evening at the home of Basil and Joan Tommy who hosted a "fish braii". Here Jonathan, a leader of the local Cape Town fisherman, grills a Snoek to perfection that he had caught in Hout Bay.
The fish was so good that even our children, notoriously picky eaters, enjoyed it!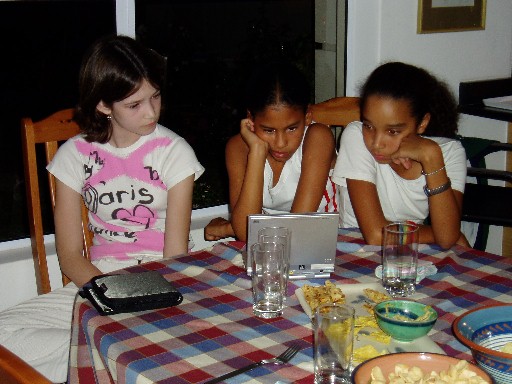 Three dreamy-eyed twelve year olds watching Orlando Bloom after dinner.